Museum officials responding to an illegal excavation tip in Adıyaman province of Türkiye discovered 1700-year-old chamber tombs dating back to the Roman period.
Adıyaman Museum Teams determined the presence of a 1700-year-old chamber tomb from the Roman period during their excavation in the rural area of Petrol Neighborhood.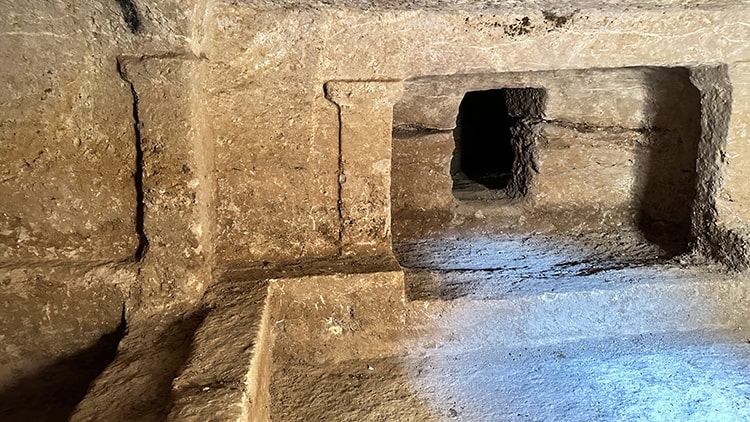 During the excavation work that was initiated, a place of worship within the chamber tomb and 5 graves were unearthed.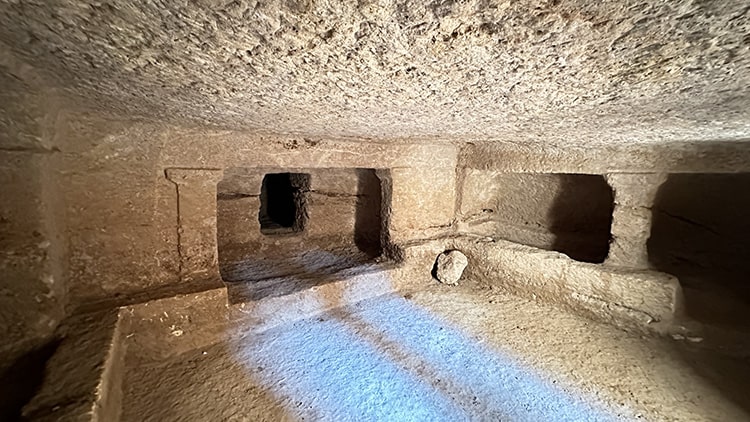 Museum Director Mehmet Alkan, in his statement to the journalists, mentioned that they had come to the area following a tip-off and identified the chamber tomb.
Alkan, indicating that they quickly initiated excavation work in the area, continued as follows: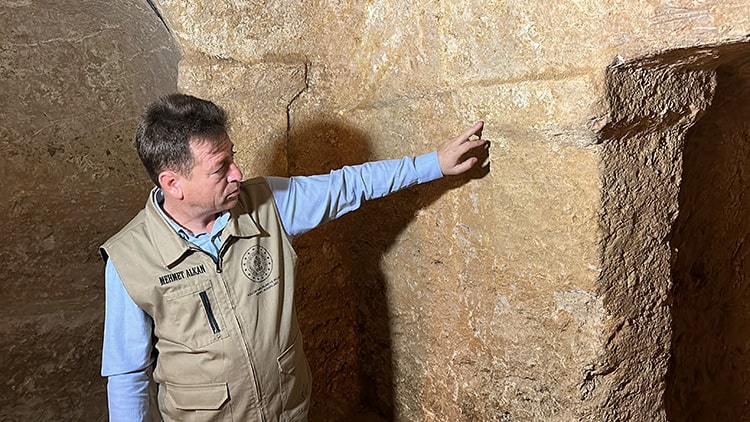 "We identified an opening while responding to the report of illegal excavations received at our museum. Subsequently, after obtaining the necessary permits, we began excavation work here.
During the excavation, we discovered a chamber tomb made of limestone, which descends with 8 steps through a dromos. We believe this tomb dates back to the 3rd century AD, making it approximately 1700 years old, and we suspect it belonged to an important individual and their family."
Roman period chamber tombs
Roma period chamber tombs were typically constructed for individuals belonging to the upper classes of Roman society and were often designed to reflect their wealth and social status.
The fundamental features of Roman-era chamber tombs could include:
Dromos: Generally, there is a dromos or a long corridor leading to the entrance of the tomb. This corridor provides access to the burial chamber.
Burial Chamber: The main room of the tomb was used for interring the deceased. These chambers were usually constructed from stone or limestone, and their interior decorations could vary depending on the social status of the deceased.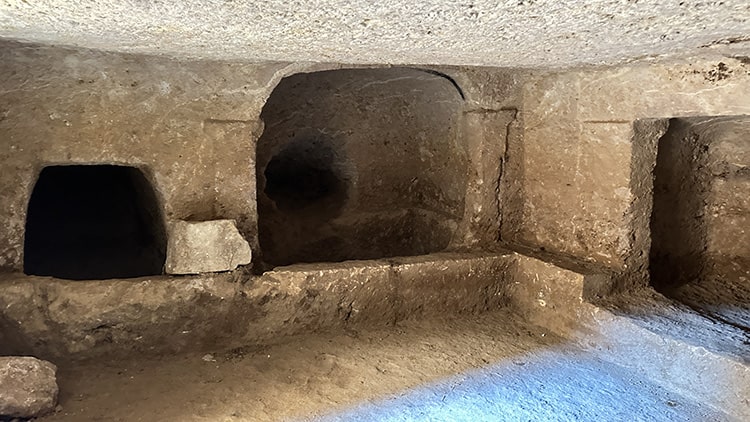 Wall Paintings and Mosaics: The walls and floor of the burial chambers, especially in tombs belonging to wealthy families, could be adorned with various paintings and mosaics. These artworks could represent aspects of the deceased's life and what was important to them.
Sarcophagi: The remains of the deceased were often placed within a sarcophagus. Sarcophagi were typically made from marble or stone and decorated with decorative details reflecting the identity and status of the deceased.
Family Mausoleums: Roman-era chamber tombs were sometimes used as family mausoleums. Family members could be buried here over time, and the tomb chamber could be reused."