A mosaic depicting the 'Dionysus Cult Place' was found in the Ancient City of Prusias ad Hypium, located in the Düzce province of Türkiye's Marmara Region.
The excavation team working in the upper area of the theater of the ancient city discovered a mosaic with lions in a structure connected to a portico (an open gallery with a roof supported by columns).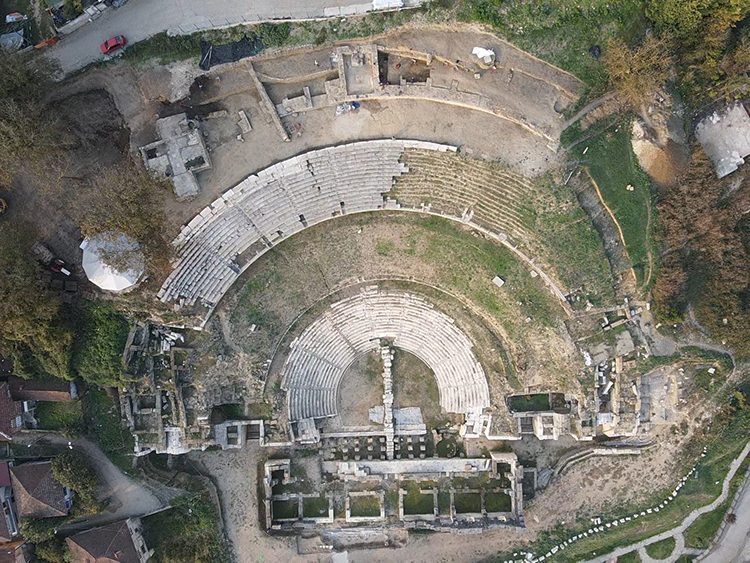 Experts believe that the newly discovered mosaic room represents a cult area from the late Roman period, symbolizing a general way of life encompassing specific values, beliefs, traditions, art, and other cultural elements of a society or group.
The newly discovered structure, with approximate wall measurements of 4.51×6.42 meters, has inner walls covered with marble slabs over a thick layer of mortar. The room is rectangular in shape, oriented in a north-south direction.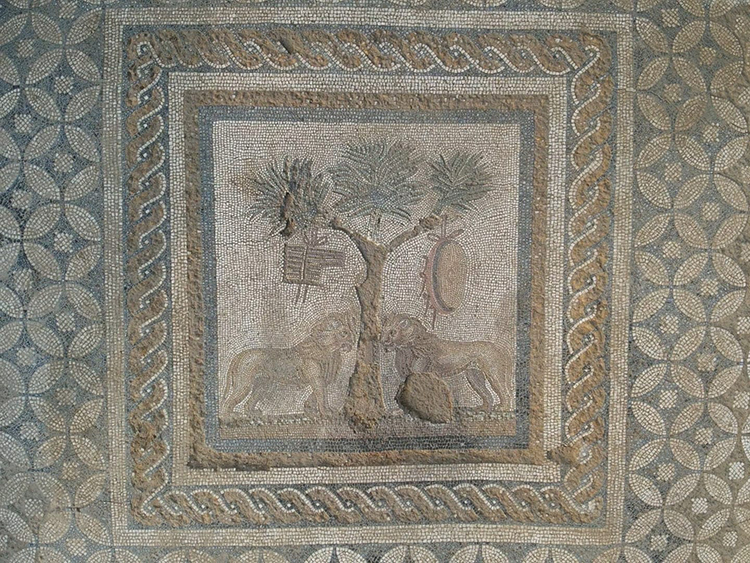 On the northern side of the room, a foundation for a platform towards the interior was observed. The entire room is covered with a mosaic floor made of finely crafted tesserae in white, blue, yellow, green, and brown colors.
Mosaic adorned with geometric patterns had its edges crafted in a larger and more colorful tesserae forming a frame. In the center, a square frame made of smaller tesserae depicts a scene.
Experts suggest that the depictions of drums and flutes found in this area, along with the items unearthed within the room, indicate that this space served as the "Dionysus Cult Place."
Cover Photo: Ömer Ürer/AA