Excavation work has been initiated to find the earthquake that destroyed the ancient city of Ephesus, located in the Selçuk district of İzmir, on the western coast of Türkiye.
Ephesus Ancient City is known for the Celsus Library, one of the largest libraries in the ancient world, the Artemis Temple dedicated to Artemis, and the world's largest outdoor theater.
In Ephesus, which holds an important place in Christian history, there is also the House of the Virgin Mary, traditionally believed to be the place where Jesus' mother, Mary, spent her final years.
Ephesus, which hosted ancient civilizations, was destroyed by numerous major earthquakes.
To find out which earthquakes generated by the Ephesus Fault have destroyed the ancient city, researchers from Dokuz Eylül University have initiated excavation work to investigate earthquakes that have affected ancient cities in the Izmir region from ancient times to the present.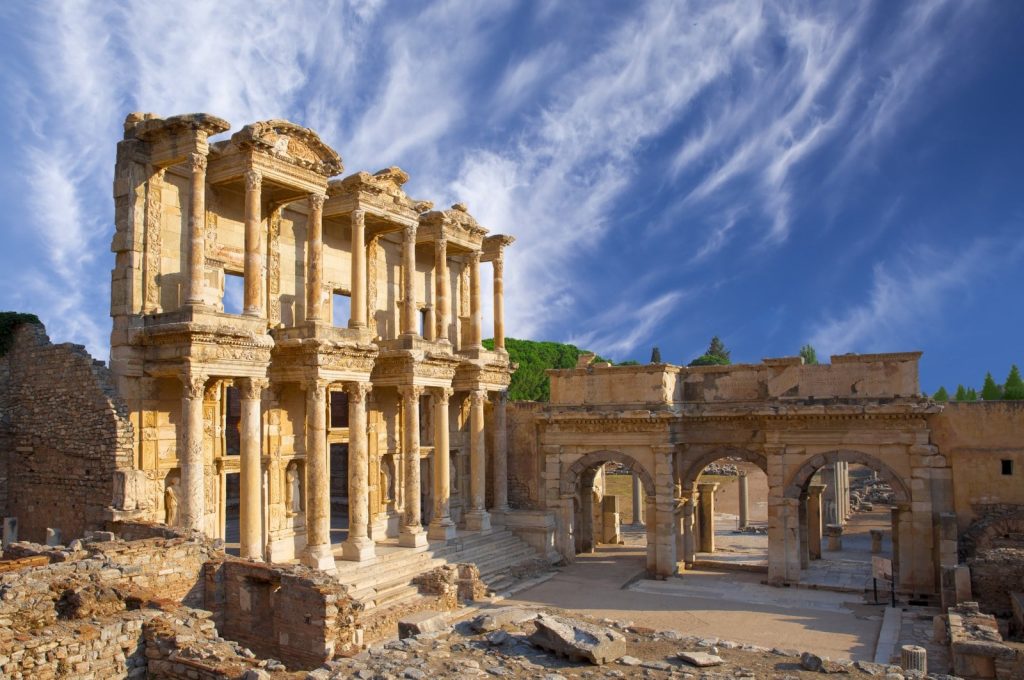 The university announced that excavation work has commenced at Ayasuluk Hill in the Selçuk district, as well as in the vicinity of Ephesus Ancient City, located near the Ephesus Fault, as part of the project.
In the statement, Prof. Dr. Hasan Sözbilir, whose opinions were included, emphasized that the information obtained from the ancient cities would reveal the earthquake history of Izmir and which faults caused major destruction.
Prof. Dr. Sözbilir, who stated that they are currently conducting research on the Ephesus Fault, made the following assessments:
"We are trying to uncover the earthquakes produced by the fault in the past and determine which of these earthquakes caused the destruction of Ephesus. In this context, when we look at it on a national scale in Türkiye, we know that there is a direct connection between the ancient settlements in the region and the geological structure, especially after the Kahramanmaraş earthquakes. By investigating the traces of ancient earthquakes in Izmir and its surroundings, we are trying to find their records on the faults. This study will be multidisciplinary, covering geology, geophysics, and archaeology. Subsequently, earthquake potential in other important ancient cities in the region, such as Kuşadası and Yavansu, will also be researched."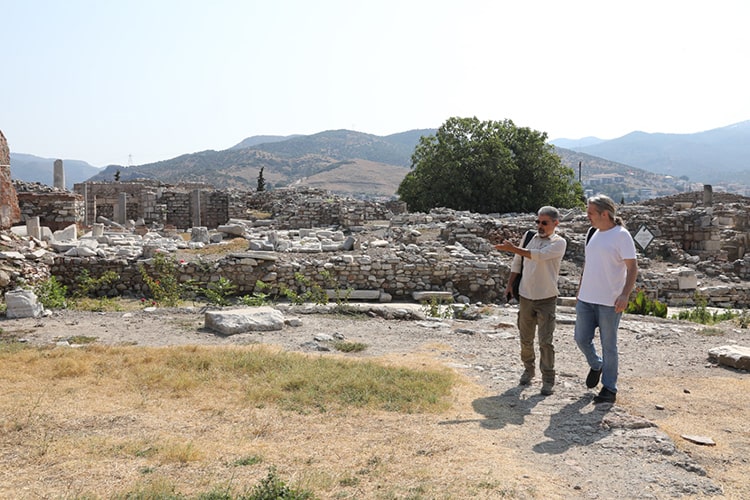 Assoc. Prof. Dr. Barış Gür mentioned that through written sources, it has been learned that the western Anatolian region has been affected by numerous significant earthquakes throughout ancient times.
He noted that the Agora in Izmir was destroyed in 178 AD, and another major earthquake affecting Ephesus occurred in 262 AD, causing damage to the Artemis Temple. Some structures were subsequently rebuilt. In the 6th century AD, earthquakes damaged the St. Jean Basilica on Ayasuluk Hill, after which a large church was built in its place. Around 1360, the St. Jean Church was demolished by another earthquake. This study conducted through ancient cities will provide important data for a better understanding of the earthquake history of Izmir and its surroundings.