The island of Dana was a strategic place where ships were built, which were used in many sea battles, including the sea wars between the Greeks and Persians, since the migration of sea tribes during the Bronze Age.
Dana Island (Greek: Πιτυούσσα, Pityoússa) is an island located along the coastline in the Silifke district of Mersin province in the Mediterranean. It is an island where ancient settlements and shipyard remnants from the ancient times, known by its ancient name Pithyussa, are found.
The island is 2500 meters long and extends parallel to the shore. The Kargıcak Strait between the island and the mainland is navigable for sea transportation. The island's size is 3×1.5 kilometers with its highest point reaching 275 meters in elevation.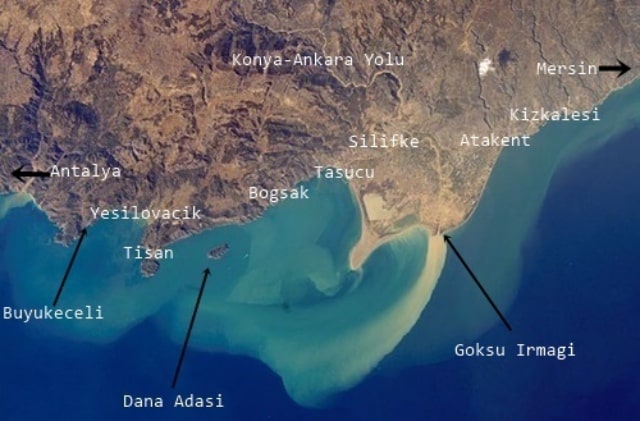 "We have proven that it is the oldest, untouched and preserved shipyard in the world," said Akdeniz University (AU) Faculty of Fine Arts, Head of the Department of Cultural Heritage Preservation and Restoration, Underwater Archaeologist Assoc. Dr. Hakan Öniz gave information about the ongoing work on Dana Island, located on the coast of Mersin's Silifke district.
During the Bronze Age, Dana Island located on the coast of Silifke in Mersin was a site where warships were produced. With the recent findings, the total number of slipways on the island has now reached 294.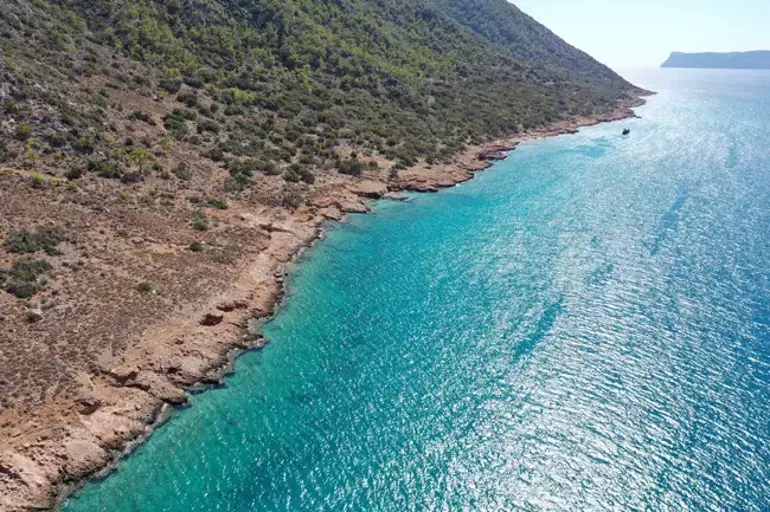 In 2015, with permission from the Ministry of Culture and Tourism, Associate Professor Dr. Öniz mentioned that they conducted a study and found the world's largest and oldest ancient shipyard at the north of the island. Dr. Öniz stated, "Every year, we conduct documentation and examination studies on Dana Island. With the new findings, the number of slipways reached 294. This means nearly 300 ships could have been simultaneously built, and these were warships. We can consider that they were reconstructed within the same year and contributed to the naval power in the Mediterranean. The simultaneous construction of 300 ships is so significant that it could alter the political, military, and commercial balances in the Mediterranean."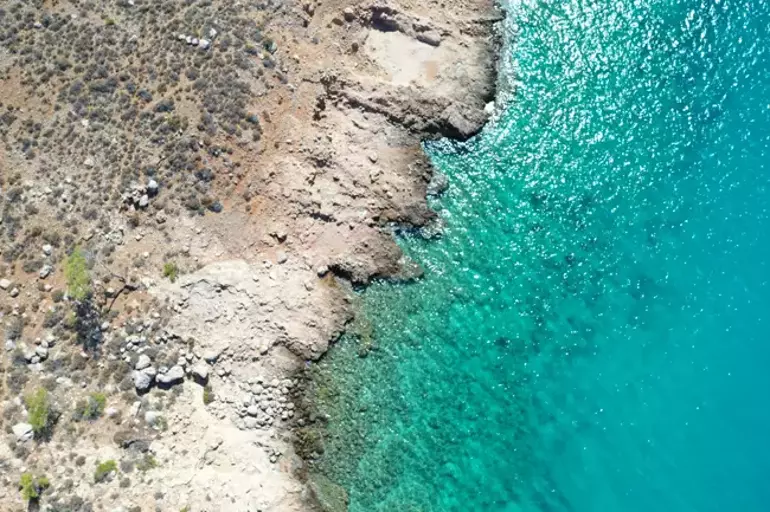 Associate Professor Dr. Öniz highlighted that ships built on Dana Island were involved in various wars, including naval battles between the Sea Peoples migration during the Bronze Age and conflicts between Greeks and Persians. He stated, "Nearly 300 slipways have been identified. The entire world is aware of the existence of a shipyard set up side by side on Dana Island in Mersin and the capability to build nearly 300 ships. These slipways also served as a place for the annual maintenance of wooden ships. We have proven that it is the world's oldest, untouched, and preserved shipyard."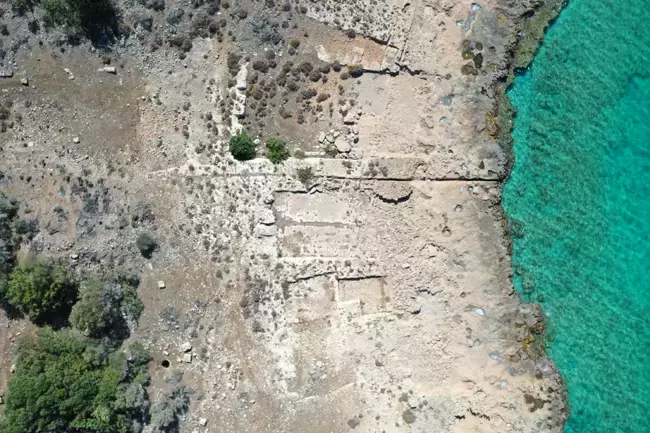 Cover Photo: DHA