A nature explorer climbing the Geyik Mountains discovered a 'cirque glacier' dating back to 2.5 million years ago.
The cirque glacier was observed at an altitude of 2,700 meters in the Geyik Mountains.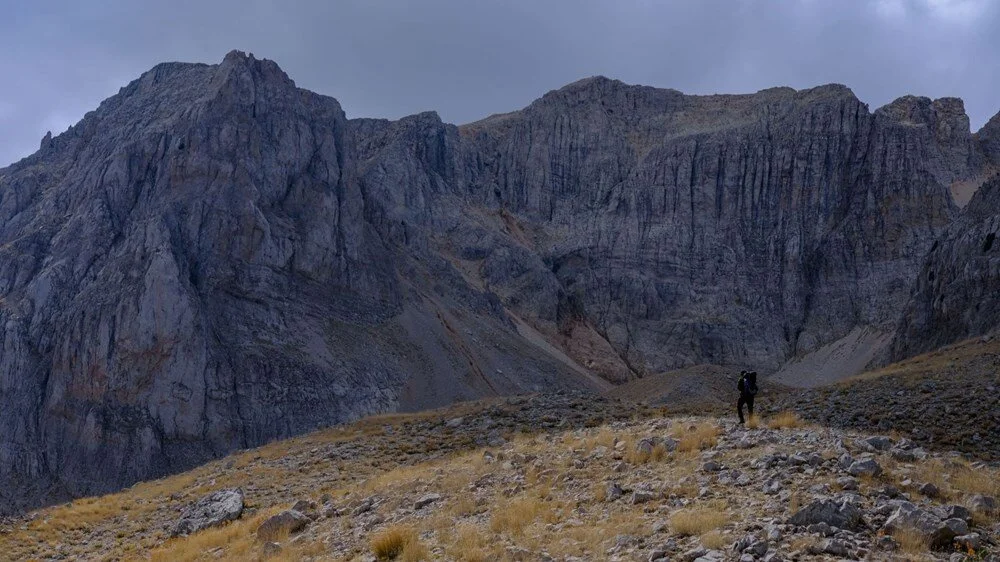 Geyik Mountains, with an elevation of 2,877 meters, is a mountain range situated in the Central Taurus Mountains, extending in a northwest-southeast direction within the boundaries of Konya, Karaman, and Antalya on the Taşeli Plateau.
Professor Dr. Adnan Pınar, the Head of the Department of Geography at Necmettin Erbakan University, who examined the bed of the cirque glacier discovered by the nature explorer Hasan Hüseyin Kahriman, stated, "We know that in a period ranging from 2.5 million years to 10-15 thousand years, regions in our country experienced glaciation, especially on the north-facing slopes of mountains, and such cirque glaciers existed, but most of them have melted and disappeared. From this perspective, the presence of this cirque glacier on the Geyik Mountains is an extremely important specimen."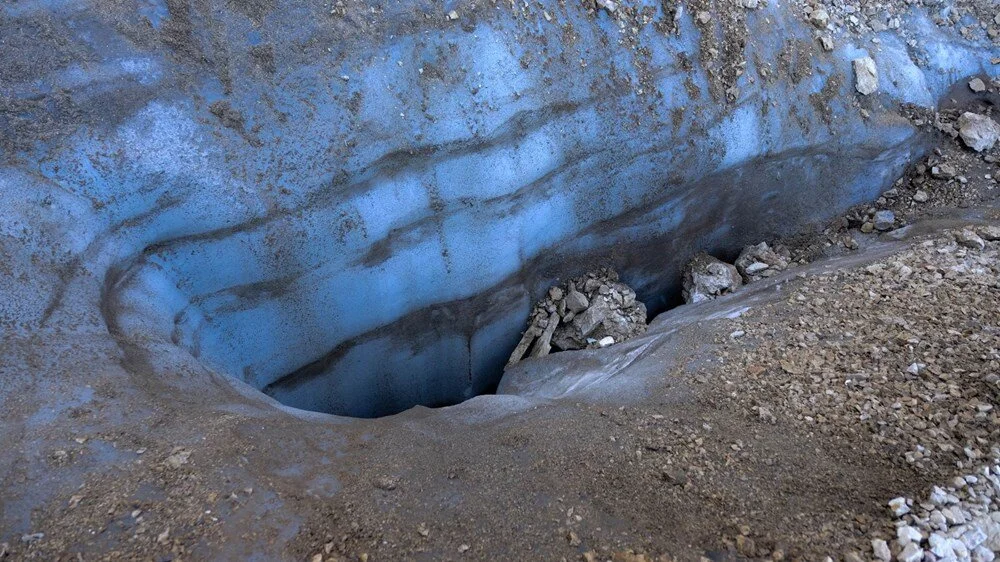 "Professor Dr. Adnan Pınar, who suggested that the glacier may have emerged due to global warming, stated, 'In the hollow cirque areas on the north slopes of the mountain, a vast glacier cover has formed from the snow that has accumulated for thousands of years. These are the cirque glaciers that have now been revealed as a result of the melting of the permanent snow mass on top, due to the ongoing arid conditions.'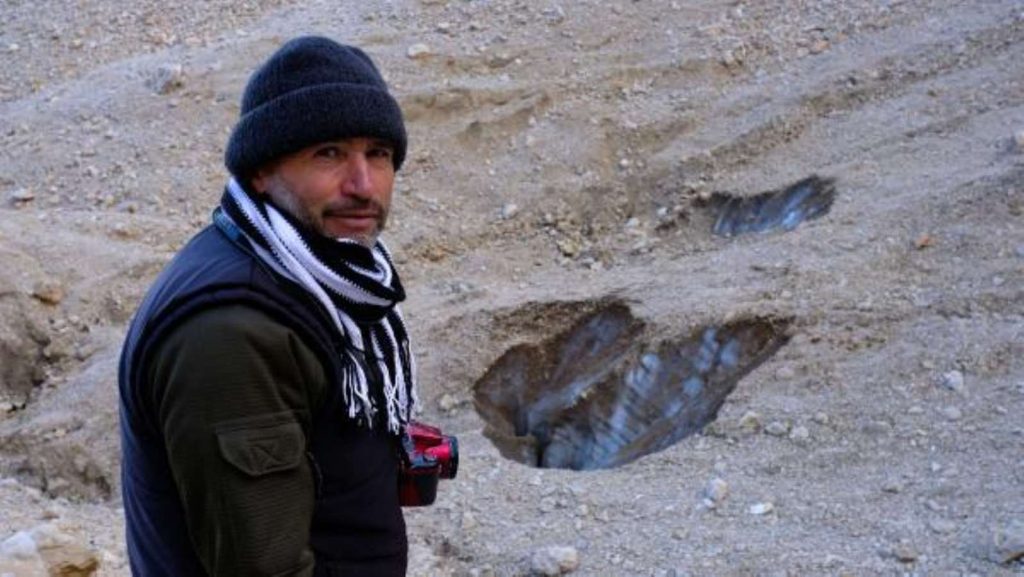 He continued, 'It's very interesting, truly striking. The imaging and clear visualization of these layers show how each year's snowfall turns into glacial layers with the subsequent year's snow. With detailed examinations in the region, we can obtain more precise information.'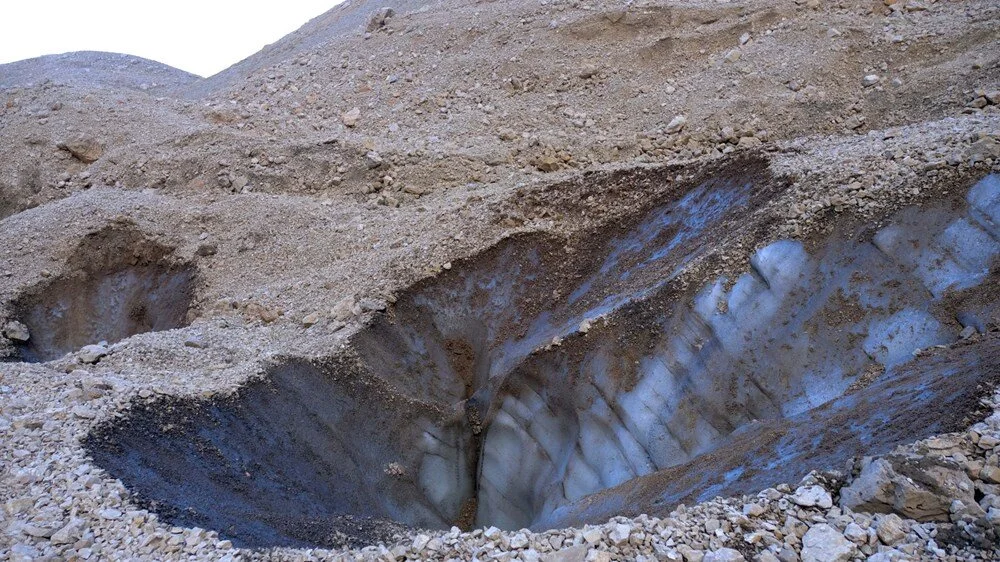 Professor Dr. Pınar, emphasizing that the glacier emerged due to global climate change, further stated:
"In the coming years, we cannot predict how the climate will evolve, but due to the ongoing drought, I believe that this glacier will melt and move towards a smaller area without remaining under a permanent snow cover. The visible climate we experience today indicates such a situation. The emergence of this glacier due to the ongoing drought and your documentation of it is indeed a valuable scientific service. I believe that scientists will obtain various data with detailed studies here."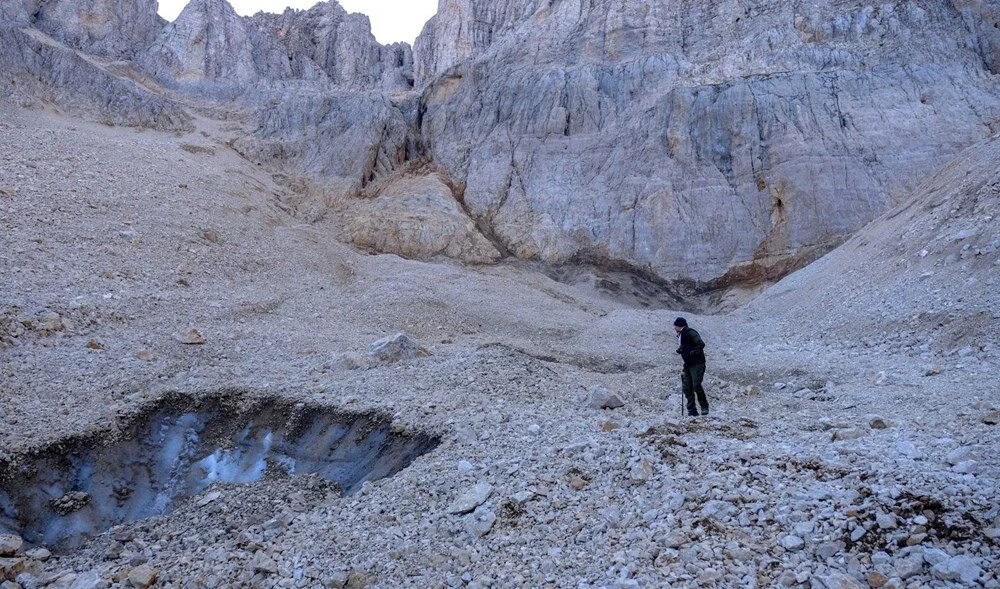 Pınar, who mentioned that the discovered cirque glacier is from 2.5 million years ago, said, "From this perspective, the fact that it is located on the Geyik Mountains is an extremely important specimen. I am of the opinion that conducting a detailed scientific examination of it will make a significant contribution to science."
Cover Photo: DHA