In the excavations conducted at Ulucak Mound in the Kemalpaşa district of İzmir, two figures wearing the same costume from 7,700 years ago were found, and it is noteworthy that these figures are wearing hats.
In this year's excavations led by Prof. Dr. Özlem Çevik, a faculty member of the Department of Protohistory and Near Eastern Archaeology at Trakya University, who took over the excavation directorship in 2009, three human figures from 7,700 years ago were discovered.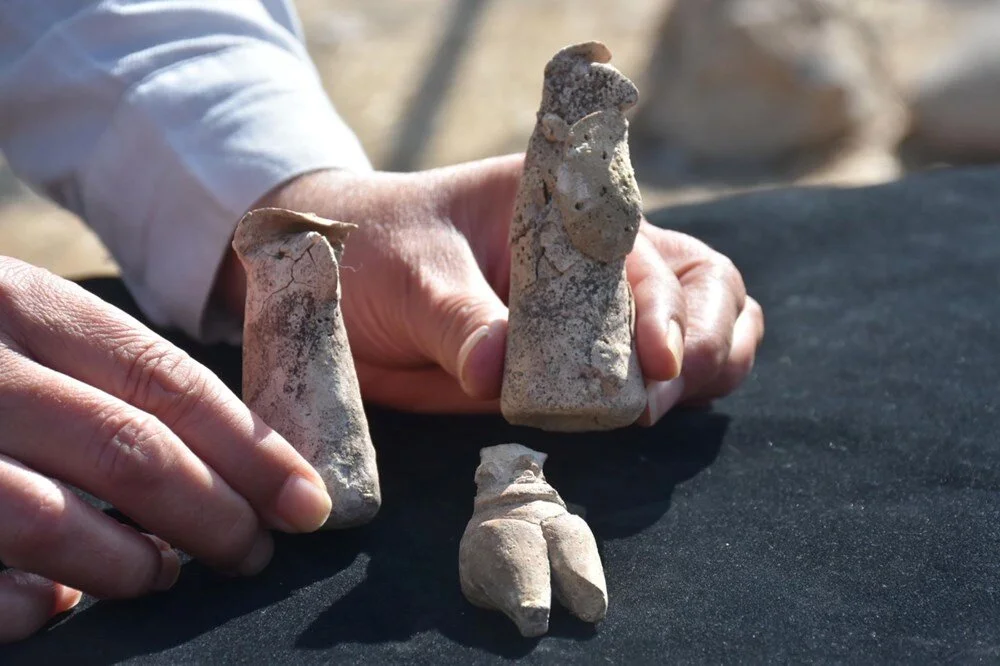 Professor Dr. Çevik, stating that Ulucak Mound is the first settlement site in İzmir, said, "Ulucak dates back to 8,800 to 8,850 years ago. This year, structures that can be dated to 5,700 to 5,800 BC and can be used both as foundations and storage facilities were also uncovered."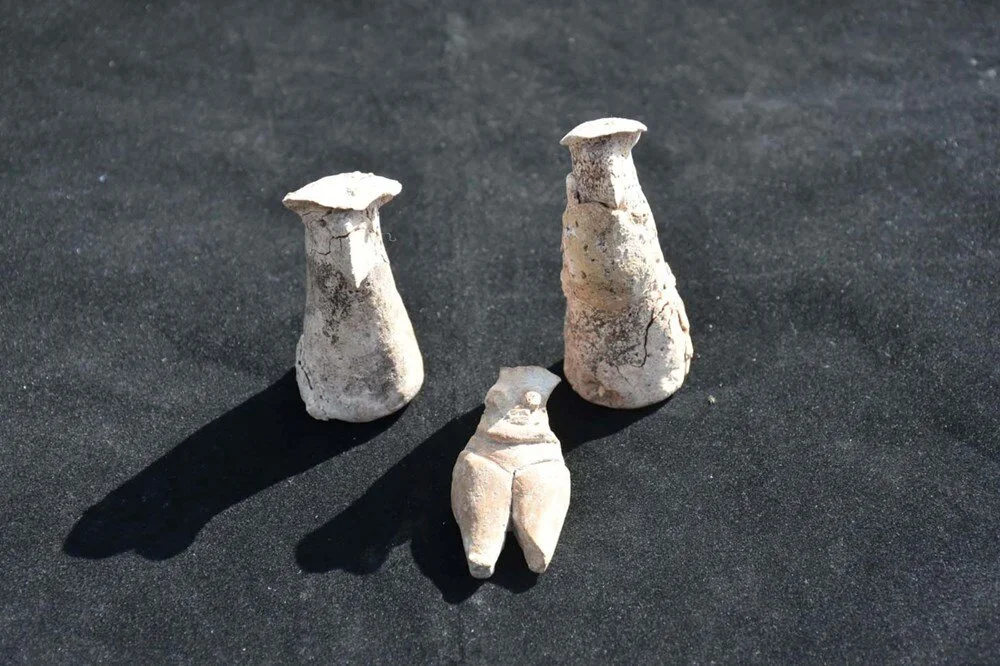 These are not well-known artifacts in Anatolia but are more commonly found in the Balkans.
Professor Dr. Çevik, who mentioned the discovery of interesting figures in this year's excavations, stated, "Usually, we come across figures of women with large hips holding their chests in the field. This year, we found interesting figures. We believe that two of the figures are a pair, wearing the same costume. They have hats and pointed noses. The female figure is depicted carrying a baby in her lap. Similar figures to these are seen in the Balkans in much later periods. These are not well-known artifacts specific to Ulucak or Anatolia; they are more commonly found in the Balkans. These figures are made of baked clay or clay material and date back to 7,700 years ago."