One of the rare theaters carved into the main rock and the pathway leading to the inner part of Fethiye Castle were uncovered during the excavation in Muğla.
Fethiye Castle was built on the ruins of Lycian city of Telmessos, a significant ancient port city, with the purpose of providing protection against potential attacks from the sea.
The excavations of Fethiye Castle have been ongoing for two years under the scientific responsibility of Prof. Dr. Kadir Pektaş.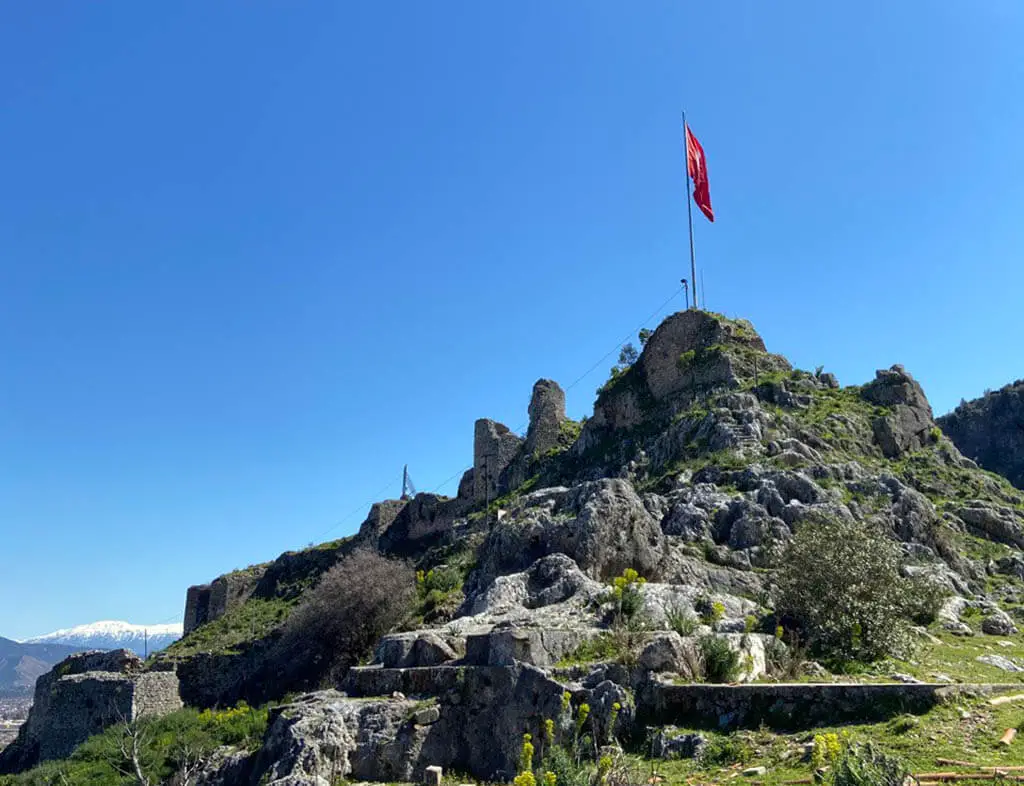 During the excavations, Pektaş pointed out that the theater in the area was identified last year, stating, "The likelihood of it being the second known theater in Telmessos is very high. It's one of the rare theaters carved into the main rock and can accommodate around 500 people. We achieved excellent results in the upper part of the castle. In a section continuing towards the inner castle from one of the bastions on the eastern side, a pathway carved into the main rock that provides access to the chambers and later arranged during the Menteşe and Ottoman periods has been uncovered. The work in this area is still ongoing."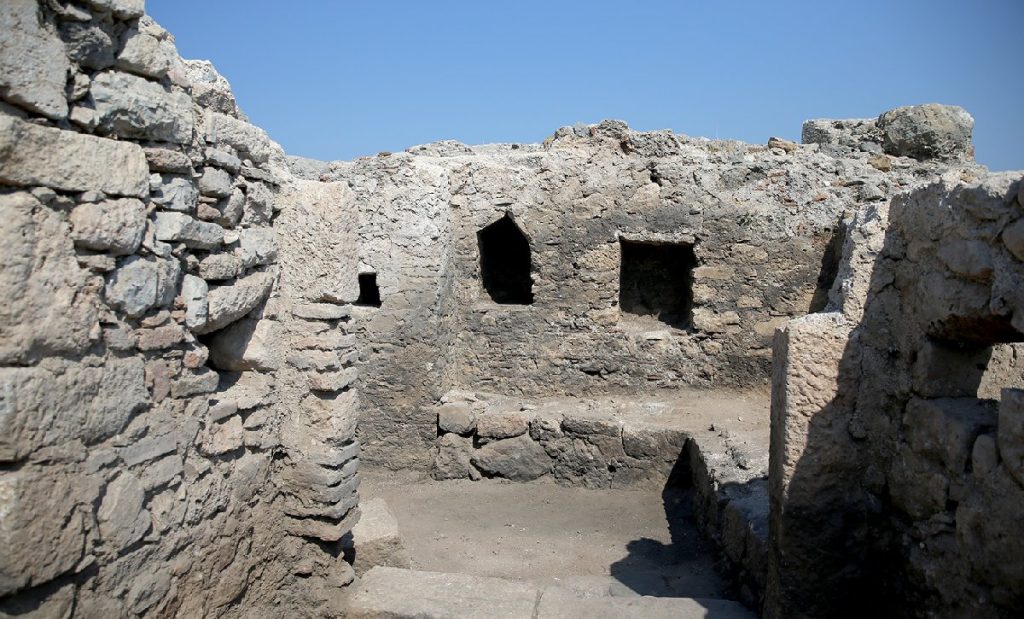 Pektaş noted the discovery of silver coins from the era of Fatih Sultan Mehmet and stated, "While data related to the early Ottoman period emerges more in the upper part of the castle, remains from the Hellenistic and Roman periods have come into our possession in the lower part. With the completion of the excavation of the revealed pathway, the goal is to uncover the middle part of the walls. The structure here, composed of walls and bastions, has evolved over different periods and needs, forming a defensive architecture."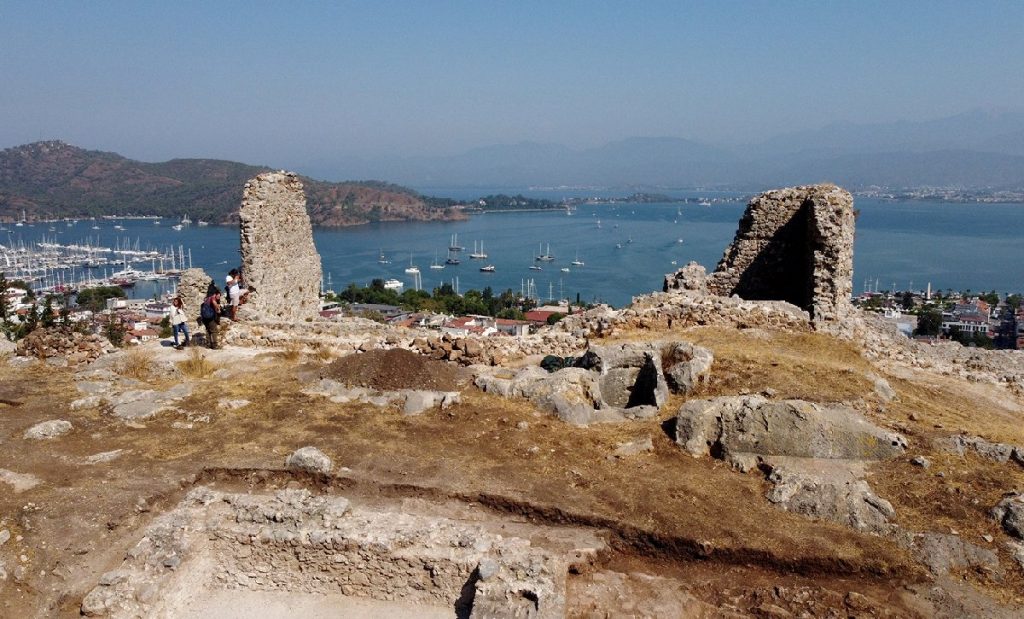 Pektaş mentioned that while the Greek inscriptions found in the castle are being deciphered, excavation work is also ongoing.
Cover Photo AA