Archaeologists uncovered the remains of a bathhouse in the structure known as the Great Church during excavation work at the ancient city of Sebaste, which was founded by the first Roman emperor Augustus.
Sebaste Ancient City is located in the town of Selçikler, which is a part of the Sivaslı district in the Uşak province.
The excavations at Sebaste Ancient City are being conducted under the leadership of the Uşak Archaeology Museum, with the scientific guidance of Associate Prof. Dr. Emre Taştemür and Associate Prof. Dr. Münteha Dinç, who are faculty members of the Department of Archaeology at Uşak University.
Taştemür, this year, they began the excavation season with environmental cleaning and documented the granaries (grain storage facilities) located to the north of the small church. He then explained that they focused on the area known as the "great church."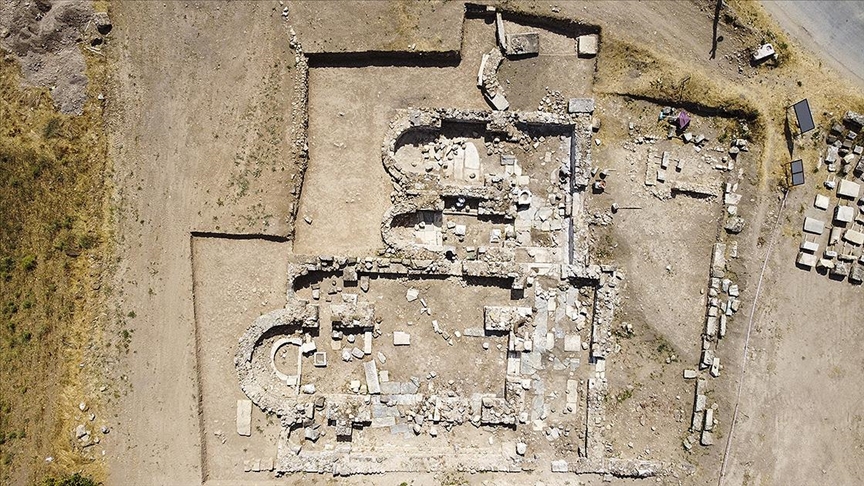 Taştemür also mentioned that during their work, they discovered the remains of a bathhouse and provided the following information:
Taştemür explained, "Previous excavations in the ancient city had comments suggesting that the great church was converted from a Roman bathhouse. In line with this, we specifically conducted excavation work in the eastern and northern regions. During the excavation, we documented the passages of water pipes, or conduits, related to the bathhouse. Additionally, we came across the foundation stones and some walls of this Roman bathhouse. In our work on the foundation stones of the bathhouse, we found ceramic artifacts dating back to the Late Hellenistic and Early Roman Imperial Period."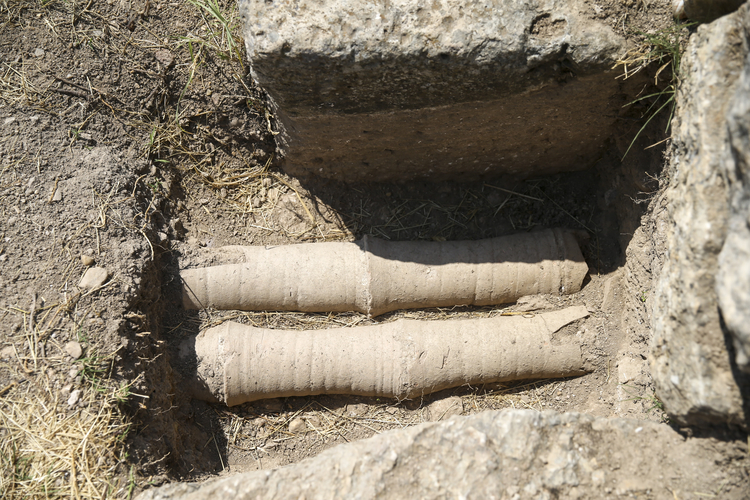 He emphasized that converted churches from bathhouse structures have been found in other ancient cities as well, and continued as follows:
He stated, "Firstly, in the 6th century AD, a small church was established, and later, the structure located immediately to the south, which we believe to be a public bathhouse, was converted into a church. We can confidently say that the great church is an example of churches converted from bathhouses, similar to those in Aizanoi, Hierapolis, and Assos. Currently, we are creating architectural drawings to understand the periods and types of additions made to this structure. Additionally, we are continuing our conservation work on the church building."
Cover Photo AA