On September 11, 1959, Captain İlhan Durupınar, a map engineer, flew in an aircraft belonging to the Turkish Armed Forces (TSK) to map the Eastern Anatolia Region and captured images of the remains claimed to be associated with Noah's Ark.
The region where these alleged remains of Noah's Ark are located is between the villages of Telçeker and Üzengili in the Doğubayazıt district of Ağrı.
Scientists The remains, which are alleged to be Noah's Ark, were examined.
After the examination of rock and soil samples taken from the area, the initial information suggests that there have been human activities in the region dating back to between 5500 BC and 3000 BC.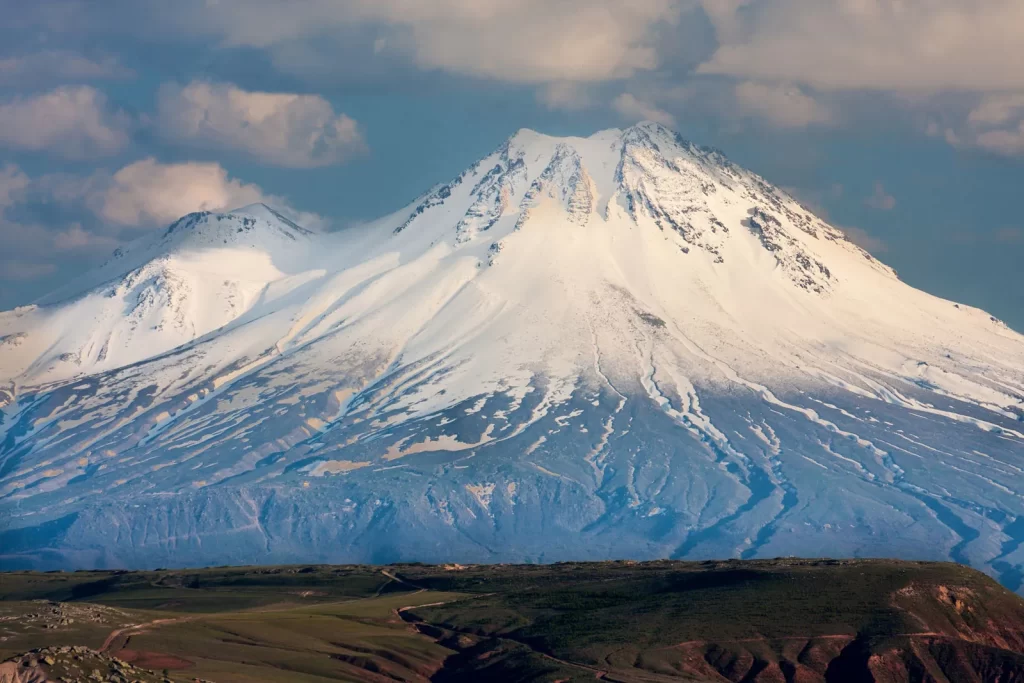 Professor Dr. Faruk Kaya from the research team stated, "It is not possible to claim that the ship is here based on dating alone. It will require long-term research to establish that. In the future, we have reached an agreement to collaborate on this research project between Istanbul Technical University (İTÜ), Andrews University (AİÇÜ), and other universities. In the coming period, these three universities will continue their work in this area."
The 'Mount Ararat and Noah's Ark Research Team,' established under an academic cooperation protocol, conducted its first fieldwork in the region in December of last year. The group consists of experts in geophysics, chemistry, and geoarchaeological research. During their investigations in the region, they collected numerous samples of soil and rock fragments. Samples taken from the remains were sent to Istanbul Technical University (İTÜ) laboratories for examination.
Approximately 30 rock and soil samples, collected with special permissions, were examined in Istanbul Technical University (İTÜ) laboratories. After nearly a year of work, the samples were dated. According to the initial results from the laboratories, it was determined that the samples taken from the region consist of clay materials, marine materials, and marine products.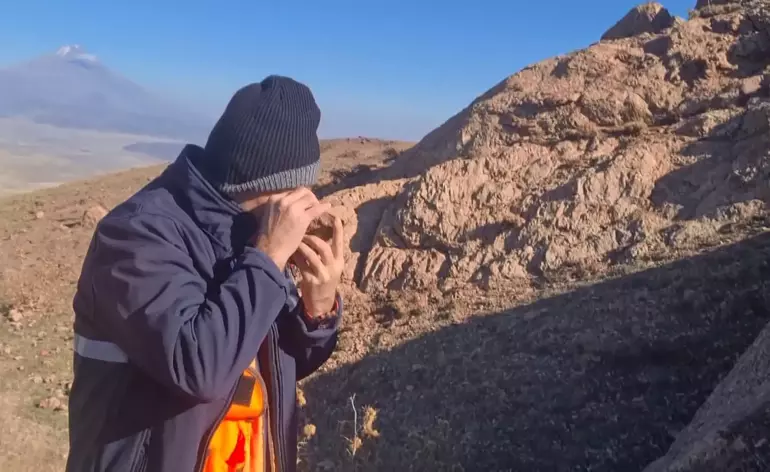 Regarding the laboratory results, AİÇÜ (Andrews University) Vice Rector Professor Dr. Faruk Kaya, in his assessment of the findings, mentioned that the examined samples were determined to date back to between 3500 and 5000 years ago in the dating analysis. He stated the following:
"As part of the project we conducted in 2022 with Istanbul Technical University, the results of ongoing laboratory work regarding the area believed to be the remains of Noah's Ark, located between the villages of Telçeker and Üzengili, are partially available. Since this is a long-term study, laboratory work is not yet completed. However, based on the initial findings from these studies, it is believed that there have been human activities in the region since the Chalcolithic period, between 5500 and 3000 years ago. The event of Noah's flood is known to date back to approximately 5,000 years ago. In terms of dating, it is expressed that there was life in this region. This is what has emerged from these laboratory results. However, it is not possible to claim that the ship was here solely based on dating. It will require long-term research to establish that. In the coming period, we have reached an agreement with Istanbul Technical University and Andrews University to collaborate on this research. In the future, the three universities will come together to form new commissions and continue their work in this field."
Professor Dr. Kaya also mentioned that the 7th International Symposium on Mount Ararat and Noah's Ark, organized in collaboration between AİÇÜ and İTÜ, addressed the subject. He stated, "An important point that emerged from the symposium is the decision to conduct joint research in the Cudi and Ararat regions, known as the Mesopotamia region and mentioned in the Quran and the Bible. We believe that more effective results can be achieved through joint research. From now on, we will intensify our work in both Cudi and Mount Ararat."