The 2,000-year-old golden crown of a Roman governor, which was unearthed during archaeological excavations in the historical city of Iznik, which was the capital city during the Roman, Byzantine, Seljuk and Ottoman periods, is on display at the Iznik Museum.
The gold crown, inspired by olive leaves, weighs around 20 grams.
The İznik Museum, where the 2000-year-old golden crown along with other artifacts from the Roman period are displayed, is located in İznik, a district connected to the Bursa province in the Marmara Region of Turkey.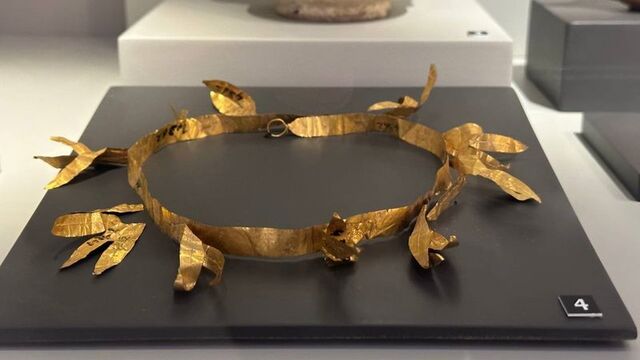 In antiquity, İznik was known as Nicaea. During the Roman Empire, it became an important center. However, one of the most well-known historical events was the First Council of Nicaea convened by Emperor Constantine I in the year 325. This council addressed fundamental issues of Christian belief and made certain doctrinal decisions.
Byzantine, Byzantion, and Ottoman Periods
After the division of the Roman Empire, İznik became the capital of the Byzantine Empire. However, towards the end of the 13th century, it came under the control of the Seljuk Turks and later, in the year 1331, it joined the Ottoman Empire. Throughout the Ottoman period, İznik maintained its significance and hosted many historical monuments and structures.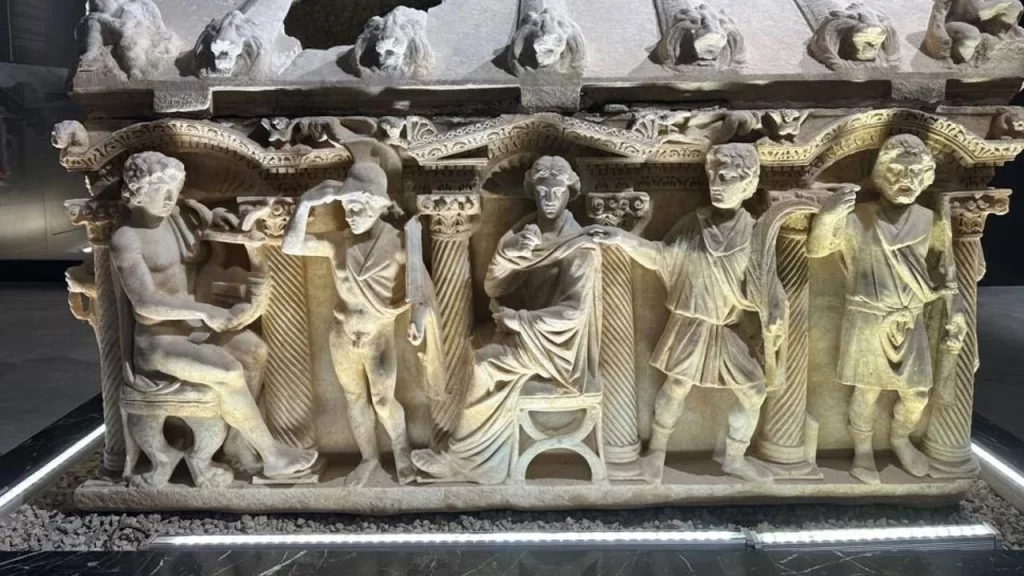 İznik is also known as the place where the famous İznik tiles are produced. İznik tiles are characterized by their predominant use of blue and white colors and were extensively employed for decorating palaces, mosques, and other structures within the Ottoman Empire. These tiles showcase a wide range of designs, spanning from geometric patterns to botanical motifs.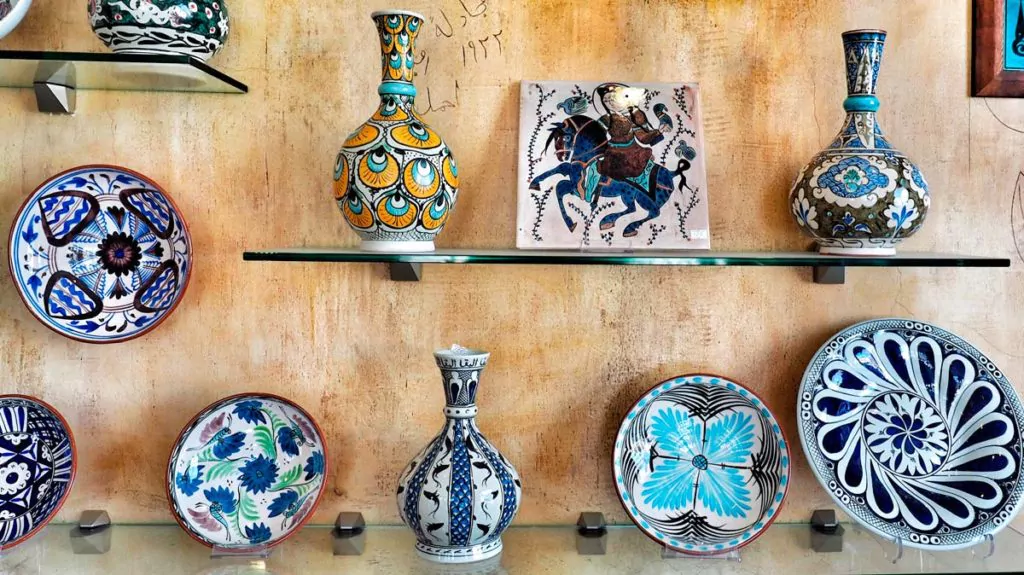 İznik Museum
The building was constructed in 1388 as a soup kitchen (imarethane) in memory of Nilüfer Hatun, the mother of Sultan Murad I. It was initially used for various purposes and served as a warehouse during the Republic era. The structure underwent restoration and was opened as a museum in 1960.
It stands as a fine example of 14th-century Ottoman architecture. The "T" plan, which is a distinctive feature of Ottoman architecture, was first seen in this building. The structure begins with a portico covered with domes and vaulted arches, and it features an inscription on its entrance door. The central dome-covered area leads to side rooms. The building showcases intricate stone and brick work, reminiscent of Byzantine craftsmanship.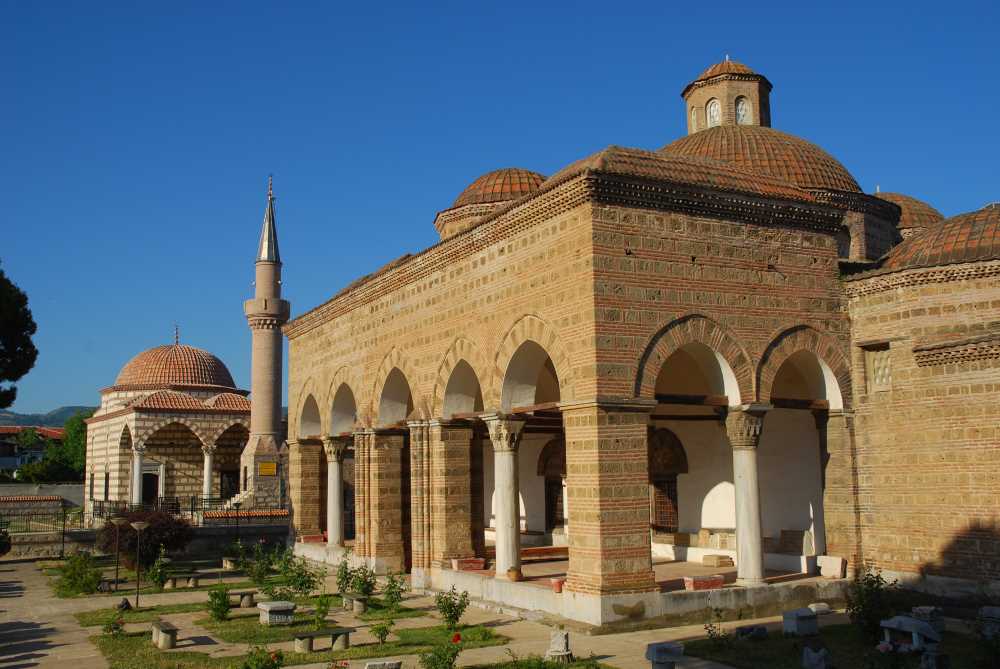 The museum houses a collection of various artifacts gathered from the İznik region, spanning from the prehistoric era to the Ottoman period.