A georadar study has been initiated to uncover the mystery of the 2,000-year-old Karakuş Tumulus. Prof. Dr. Yusuf Kaan Kadıoğlu from Ankara University stated, "With this study, we will determine what is in the area without excavating."
Karakuş Tumulus is situated in the Kahta district of Adıyaman province in southeastern Türkiye.
A study has been initiated to identify the structures located in the Karakuş Tumulus, which dates back 2,000 years and includes a relief depicting the handshake of King 2nd Mithridates, the son of King 1st Antiochus of the Kingdom of Commagene, with his sister Laodice. Ankara University's Earth Sciences Application and Research Center has taken action in the region, especially to discover the tombs.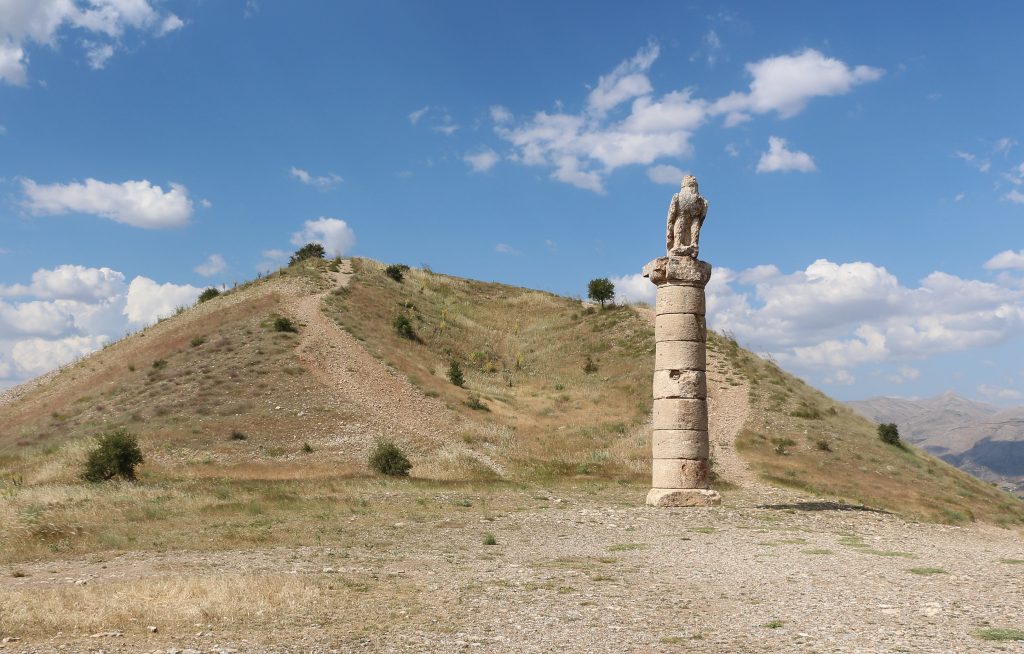 Grave locations will be determined through the study
Prof. Dr. Selma Kadıoğlu stated, "The goal of our work here is to gather data through imaging in the area where the tumulus is located, and then use 2D and 3D imaging to determine the possible locations and depths of tombs. At the same time, we will determine whether there are any structural issues in the area, as well as whether there are any fractures, through imaging to be conducted at depths of 35 to 45 meters."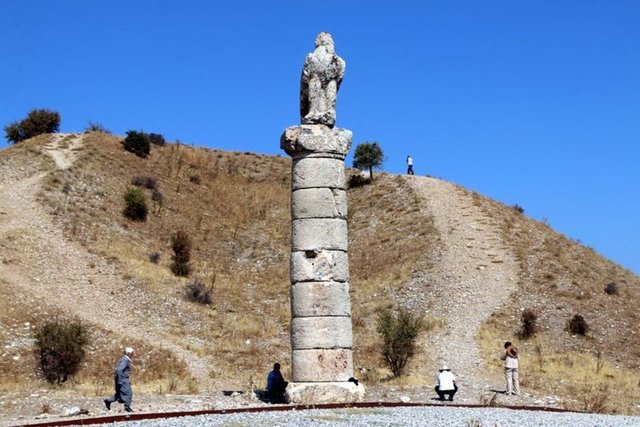 Prof. Dr. Yusuf Kaan Kadıoğlu mentioned that they will determine the structures in the ground through imaging without excavation, saying, "Previously, some excavation work has been done in this area, but underground imaging has not been fully conducted. With this study, we will determine what is in the area without digging. The story of the Karakuş Tumulus is quite ancient and holds high historical and cultural value. Through our work, we aim to highlight this value more clearly."
It is a mausoleum belonging to the women of the Kommagene Royal Family. The top of the tumulus was formed by the accumulation of tea stones. It was called 'Karakuş' by the local people because of the eagle statue on the column standing in the south of the tumulus, which is approximately 20 meters high, and entered the literature with this name.
Source DHA
Cover Photo Cultureportal