The presence of a basilica associated with the 5th century was identified in Alanya Castle, built during the Hellenistic period, in the Alanya district of Antalya.
Alanya Castle is located on a peninsula rising approximately 250 meters above the sea. The total length of its walls is 6.5 kilometers.
Excavations at Alanya Castle have been ongoing under the leadership of Prof. Dr. Osman Eravşar since 2013.
Prof. Dr. Eravşar, in an interview with an AA correspondent, stated that during this year's archaeological excavation, they have reached the remains of a basilica which they believe dates back to the 5th or 6th century.
Eravşar explained that during the examination excavation in the middle wall section, they uncovered the basilica and related structures. He pointed out that when the work in the area is completed, another significant historical discovery will come to light.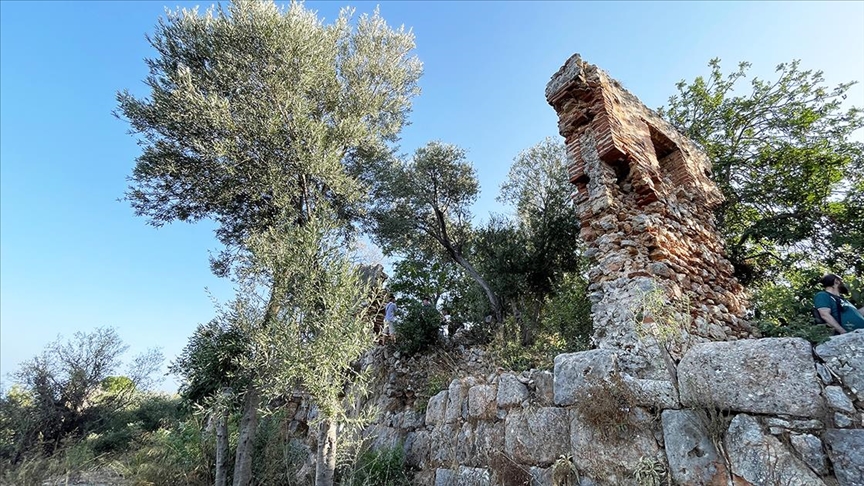 Highlighting the importance of Alanya as a religious center during the Byzantine period, Eravşar continued:
"In previous research at Alanya Castle, chapels and churches were mentioned in various parts of the walls. Following this information, we conducted an examination excavation this year in an area owned by the public to understand whether there is indeed a church as claimed or not. As a result of this, we revealed traces of a structure in an area adjacent to the fortification which we believe was used as a pastophorium (a place for preparing for religious ceremonies in churches) and north of the main basilica. It is evident that, as claimed, this place was a religious structure, a church."
Eravşar, when they followed the size of the structure along the walls, expressed that they anticipated a large basilica, and he added the following: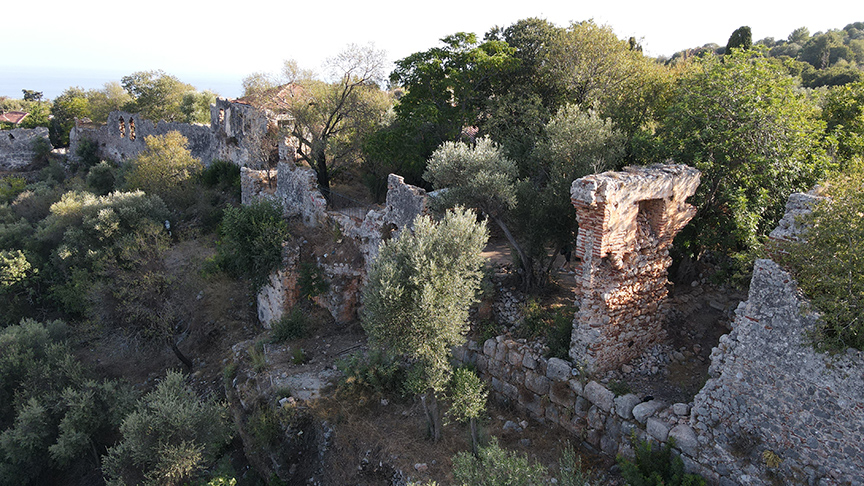 "We are looking at a structure with at least three aisles and an apse part, which looks towards the east in a semi-circular shape on a square foundation on top of the walls. It also has a view towards today's Alanya district center. The exact construction date of this particular structure is not known today. There were no inscriptions or similar things found on it. However, to the south of this basilical church, inside one of the towers, we encountered another chapel, and it has an inscription on it. It dates back to an early period, around the 5th or 6th century. So, there is a chapel dating back to that period. Therefore, the eastern part of the walls, especially, seems to have been adorned with chapels and basilicas for religious purposes. As I mentioned, we currently believe this started in the 5th and 6th centuries, with major repairs done in the 10th, 11th, and 12th centuries. Future excavation work will reveal the architecture, identity, and historical uses of this structure over time."
Cover Photo Mustafa Kurt/AA