A headless relief thought to belong to the Sun God Helios was found during the infrastructure works carried out in the Alaşehir district of Manisa in western Turkey.
Alaşehir Mayor Ahmet Öküzcüoğlu stated that the relief, which is now under protection at the St. Jean Church under the supervision of the Culture and Museum Directorate, is considered to belong to the Sun god Helios.
Alaşehir Mayor Ahmet Öküzcüoğlu stated that with the permission of the Ministry of Culture and Tourism, efforts to unearth the historical treasures of Alaşehir are ongoing. He further explained, "In the 6th century AD, seven churches were established in Anatolia to spread Christianity, namely Smyrna, Ephesus, Sardis, Akhisar, Bergama, Alaşehir, and Laodicea. During the infrastructure works today, we discovered a relief dating back to the Ancient Roman period, estimated to be between 200 BC and 300 AD. Around the relief, there are depictions of the sun and a crown, indicating that it is likely a relief associated with the Sun god Helios. This artifact has been safeguarded within the churchyard. Once archaeologists conduct the necessary research, precise information will emerge."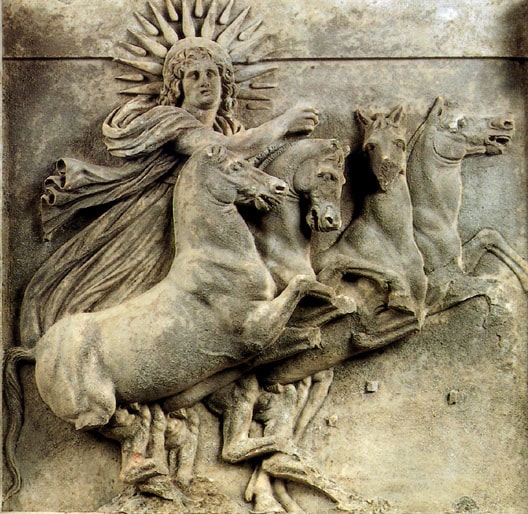 Greek Sun God Helios
Helios is a god considered to be the personification of the Sun in Ancient Greek and Roman mythology. Helios was also the protector of oaths and the god of sight. He is often depicted as a young beardless man holding a whip and driving his quadriga, a chariot drawn by four horses, across the sky. Various celestial deities like Selene, Eos, or stars accompany him.
The god Helios was worshiped in various places throughout ancient Greece, with his primary cult centers being the island of Rhodes, where he served as the protective deity, Corinth, and the larger Corinthian region.
The colossal statue known as the Colossus of Rhodes, which depicted the god, adorned the harbor of Rhodes until it was destroyed in an earthquake.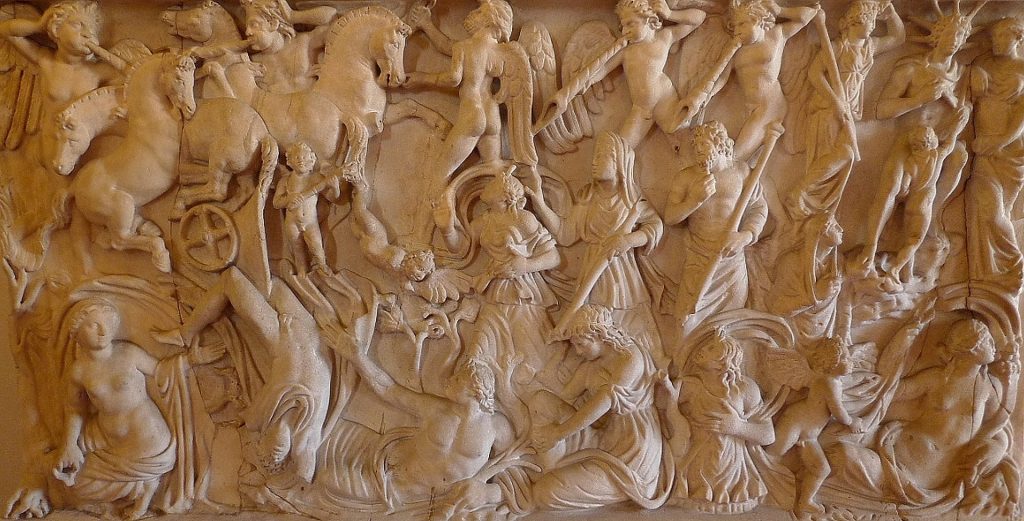 The mythological significance of Helios stems from his role as the god who brings the light of the Sun to the world, illuminating the Earth. He is also regarded as a figure who brings enlightenment and knowledge to humanity. Stories and tales of Helios are prominent, especially in the works of Homer and other sources of Ancient Greek mythology.
Furthermore, in Ancient Roman mythology, there is a similar god known as Sol Invictus, considered to be the Roman version of Helios. Sol Invictus represents the Sun and had significant cultural importance during the Roman Empire.
Cover Photo DHA