It has been revealed that the Romans built a 150-meter-long tunnel by digging through the mountain 1,700 years ago to irrigate agricultural lands.
The Roman irrigation tunnel is located within the borders of Geçitli (Kantara) village in the Besni district of Adıyaman in southeastern Türkiye.
It was previously known by the villagers, but it has been officially identified by authorities for the first time.
The tunnel is 80 centimeters wide, 1.5-2 meters high, and 50 meters long. It has been determined that it was constructed to divert water from the Sofraz Creek to the fields.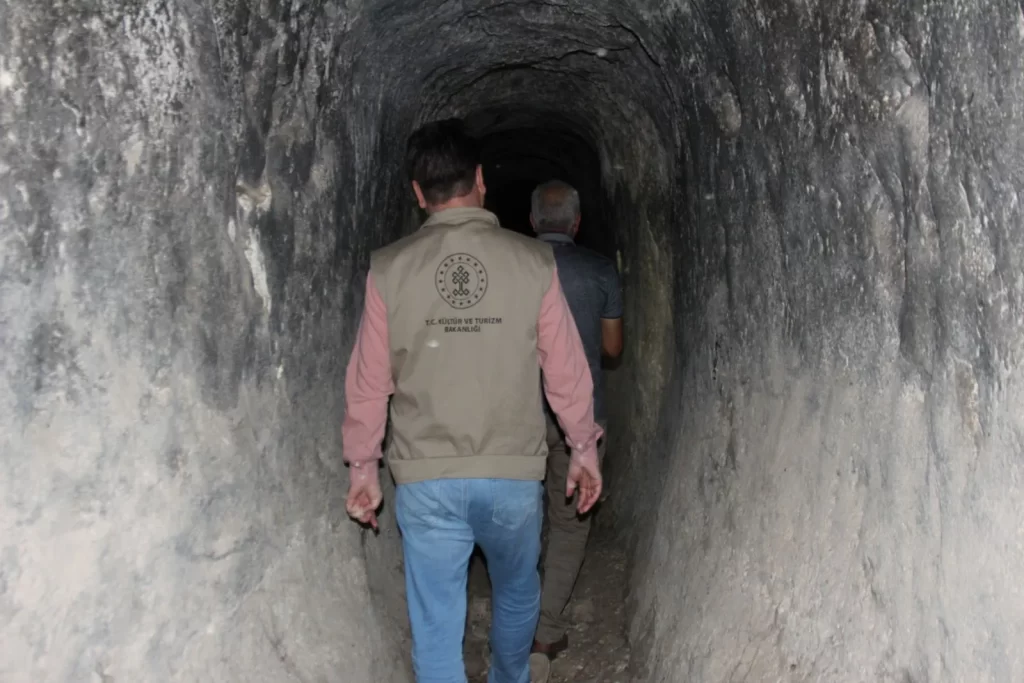 A water channel was built along the creek, which extends to the southern agricultural fields by merging with the excavated water tunnel.
Investigations conducted in the area where the tunnel with bats inside is located have revealed living spaces and rock tombs dating back to the Roman period once again.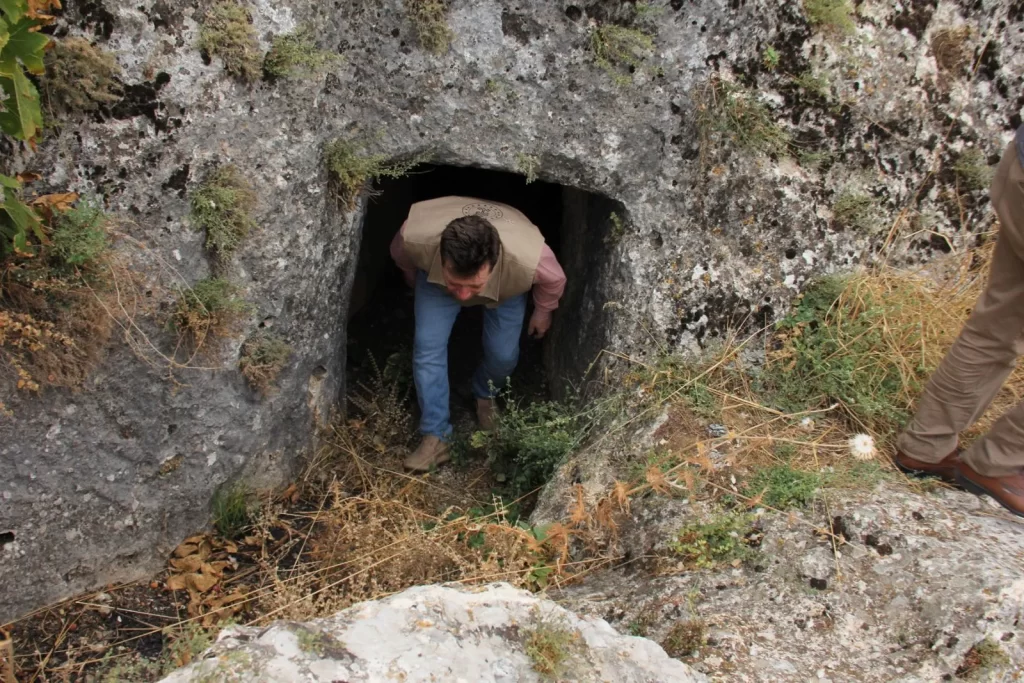 Adıyaman Museum Director Mehmet Alkan emphasized the remarkable nature of the tunnel, stating, "We have discovered that this tunnel, dating back to the 3rd century AD, which is 1,700 years ago from today, was built to divert water from the Sofraz Creek to the fields on the other side of the living area. We have seen how magnificent this water tunnel, built 1,700 years ago, looks. This tunnel, with its magnificent craftsmanship and artistry, is the longest water tunnel in Adıyaman."