According to legend, the altar section of the Temple of Zeus, which is currently undergoing restoration efforts in the ancient city of Magnesia, established by the Magnets who came from Thessaly based on Apollo's prophecy and guidance, has been uncovered.
The excavations in the ancient city of Magnesia, located in the Germencik district of Aydın, were carried out by Ankara University Faculty of Language, History and Geography, Archeology Department Lecturer Assoc. Dr. It is chaired by Görkem Kökdemir.
As a result of the efforts that began two years ago, the remains of the Temple of Zeus located in the ancient city, classified as the 'religious agora,' have been uncovered.
During the excavations in the western part of the temple, an altar was discovered with dimensions of 3 meters 53 centimeters in width, 5 meters 10 centimeters in length, and a height of 70 centimeters.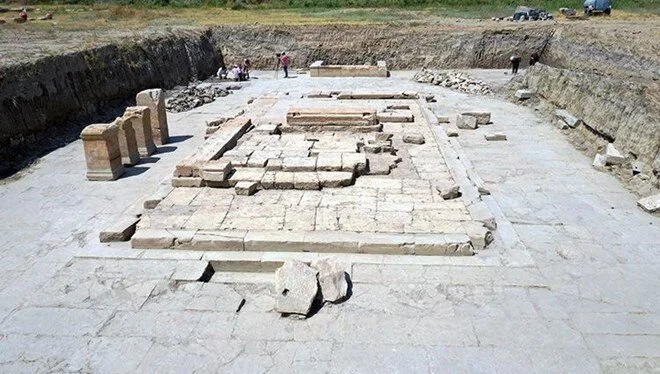 It is believed that the altar was used in sacrificial ceremonies related to the cult of Zeus.
Görkem Kökdemir, an AA correspondent last year, mentioned that around 600 architectural blocks related to the Temple of Zeus were extracted from the excavation site through their work. He also explained that with the cleaning and excavation efforts, they uncovered the temple's flooring this year.
"Now, starting from the ground level, we have begun the gradual process of raising the structure up to its highest point. It's a great pride and joy. We had both envisioned and aimed for this, but seeing it in reality brings immense happiness. We achieved this in a very short period," Kökdemir said.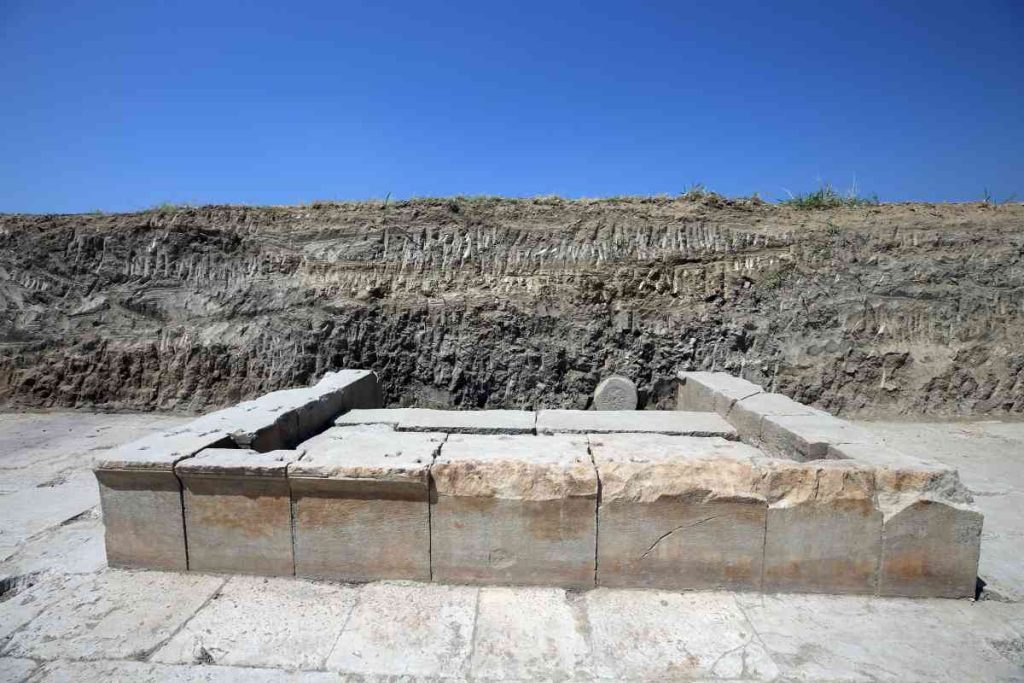 Emphasizing that they are working on one of Anatolia's most important temples, Kökdemir stated:
"We are very excited. We have found about 80% of the temple's original materials. In fact, this temple was excavated by Germans 100 years ago, and after the German excavations, about 10% of the architectural elements belonging to the temple were taken to Germany, and in the Pergamon Museum in Berlin, 10% original material was displayed alongside 90% imitation material. Now, in our restoration work, there will be around 90% original material and 10-20% imitation material, but this time, it will be in Aydın, in Germencik, in its original location where visitors can come and explore the temple."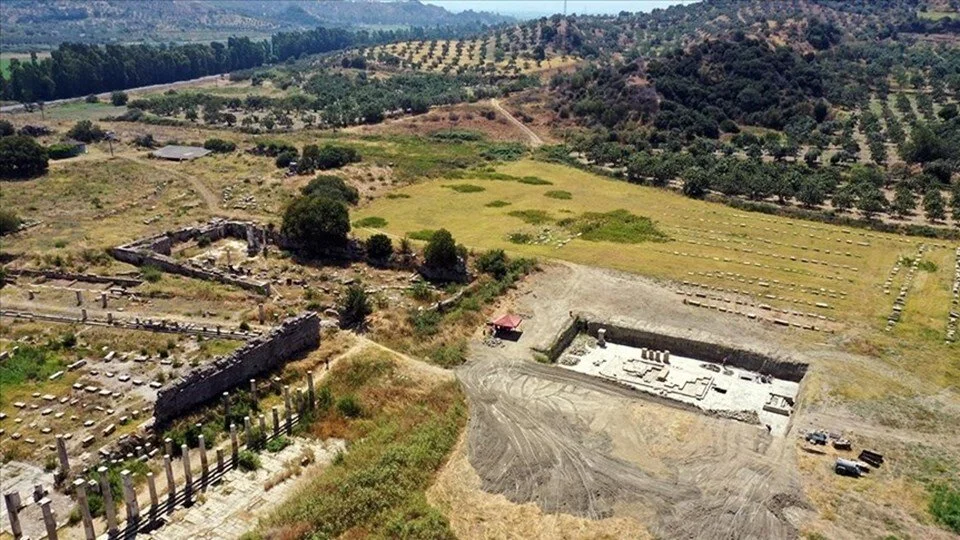 Kökdemir, while continuing the documentation efforts of the temple, also mentioned that they are continuing with the excavations. He stated, "As a significant result of this year, we have uncovered a previously unknown marble altar belonging to the temple. This was, of course, very important. It provided us with crucial information about the temple and the Zeus cult to which it was dedicated."
Expressing their goal of restoring the temple, Kökdemir said, "We hope we can secure the necessary funding, and starting from next year, maybe even in 2025, we anticipate that we'll be giving interviews in front of the temple, standing tall. That's our second goal."