A relief depicting Ajax, one of the heroes of the legendary Trojan War, one of the most significant battles of the ancient world, has been discovered.
The relief of Ajax was unearthed on the island of Salamis in Greece.
The Trojan War begins with the abduction of Helen, the wife of Menelaus, the king of Sparta, by the Trojan Paris, leading to the Greeks (Achaeans) besieging the city of Troy in Anatolia. The war concludes with the victory of the Achaeans.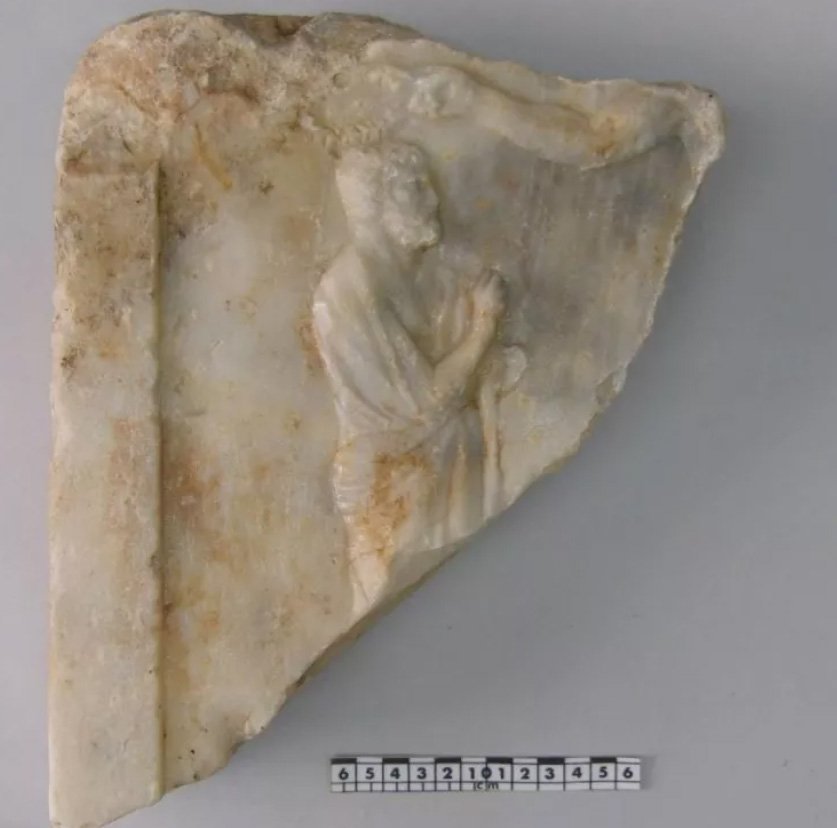 The Trojan War is narrated in great detail by the Anatolian poet Homer in his epics, the "Iliad" and the "Odyssey."
The statement released by the Greek Ministry of Culture announced the discovery of various marble structures dating back to the 4th century BC in a sunken city on the island. Among these structures, it was highlighted that the most significant find was a relief depicting Ajax, one of the heroes of the Trojan War. The announcement mentioned the identification of a submerged building during the excavation.
The archaeological excavations, ongoing since 2022, have involved a team of 12 marine archaeologists. Salamis Island has attracted the attention of archaeologists due to its association with being mentioned as the home of Ajax, one of the heroes of the Trojan War, in Homer's epic "Iliad."
Cover Photo: Ministry of Culture of Greece